Kayla Briët
filmmaker, composer, interactive media artist
portfolio / selected works
Smoke That Travels (2016)
Short Documentary | Director + Cinematographer + Editor + Composer
runtime 13 min | format 2K Video
"Smoke That Travels" is a personal documentary by Kayla Briët that explores preservation and loss of culture and her own identity as Prairie Band Potawatomi.
Trove (2017)
Room Scale VR Installation | Creator + Programmer + Composer
runtime > 20 min | format executable | hardware HTC Vive
Trove is an exploration of digital object archival and collective memory.
Supported by Smithsonian Institute APAC, Sundance Institute New Frontier, and the MacArthur Foundation
press: https://blog.adobe.com/en/publish/2018/01/15/using-vr-force-social-good
Dear Georgina (2019)
Short Documentary | Produced by Adam Mazo, Tracy Rector, N. Bruce Duthu
Composer
runtime 15 min
Dear Georgina, part of the Upstander Project's EMMY Winning Dawnland film series, follows Georgina as she tells her harrowing story of surviving foster care. The film focuses on a single example of the lifelong impact of Indigenous child removal. Georgina is just one of many thousands of Indigenous children with similar stories.
The Upstander Project uses storytelling to amplify silenced narratives, develop upstander skills to challenge systemic injustice, and nurture compassionate, courageous relationships that honor the interconnection of all beings and the Earth.
informational page: https://upstanderproject.org/films/dear-georgina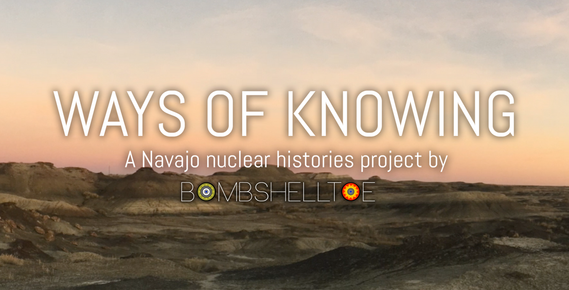 Ways of Knowing (2019)
Short Immersive Documentary | Produced by Lovely Umayam, Adriel Luis, and Sunny Dooley | Still photography by Carmel Garcia
Director + Cinematographer + Editor
runtime 15 min | format 360 4K video

Ways of Knowing explores Navajo Nation's health and tradition through its enduring encounter with uranium mining. Created in collaboration with Diné community, activists, storytellers, and citizen scientists, the film is a love letter to the land that shifts the nuclear dialogue from fear to one of curiosity, resilience and healing; as well as explores how nuclear nonproliferation, arms control, and disarmament policies are connected to today's most pressing local and global issues.
Bombshelltoe is an independent arts collective that challenges the way the public can think about and act against nuclear weapons.
Premiered at Diné College on Navajoland
Supported by Google JUMPStart, The Stimson Center, N Square
press: https://apnews.com/article/nm-state-wire-new-mexico-ut-state-wire-virtual-reality-technology-az-state-wire-3903b87ca95c49dda24faf6e8e84fb13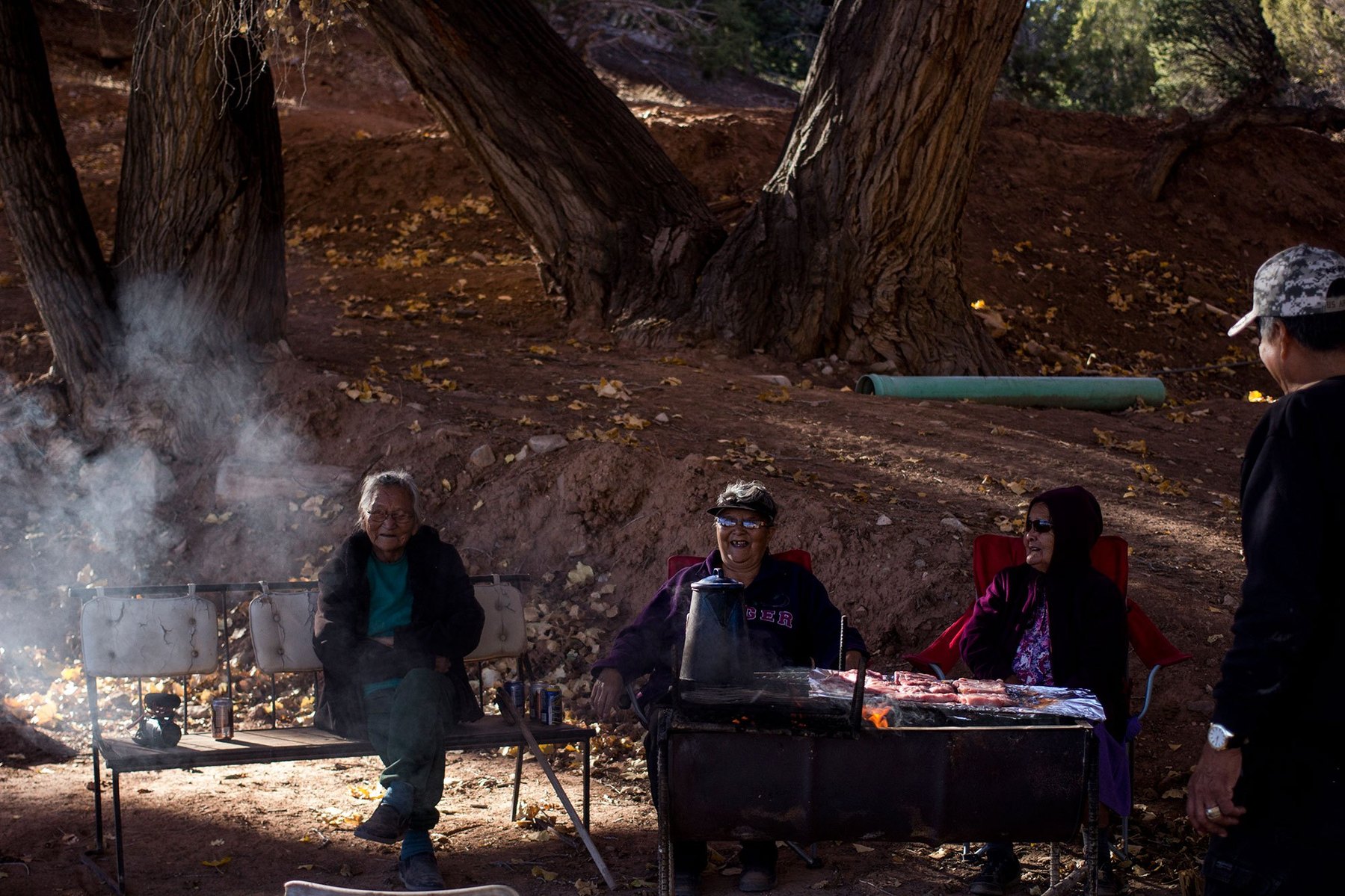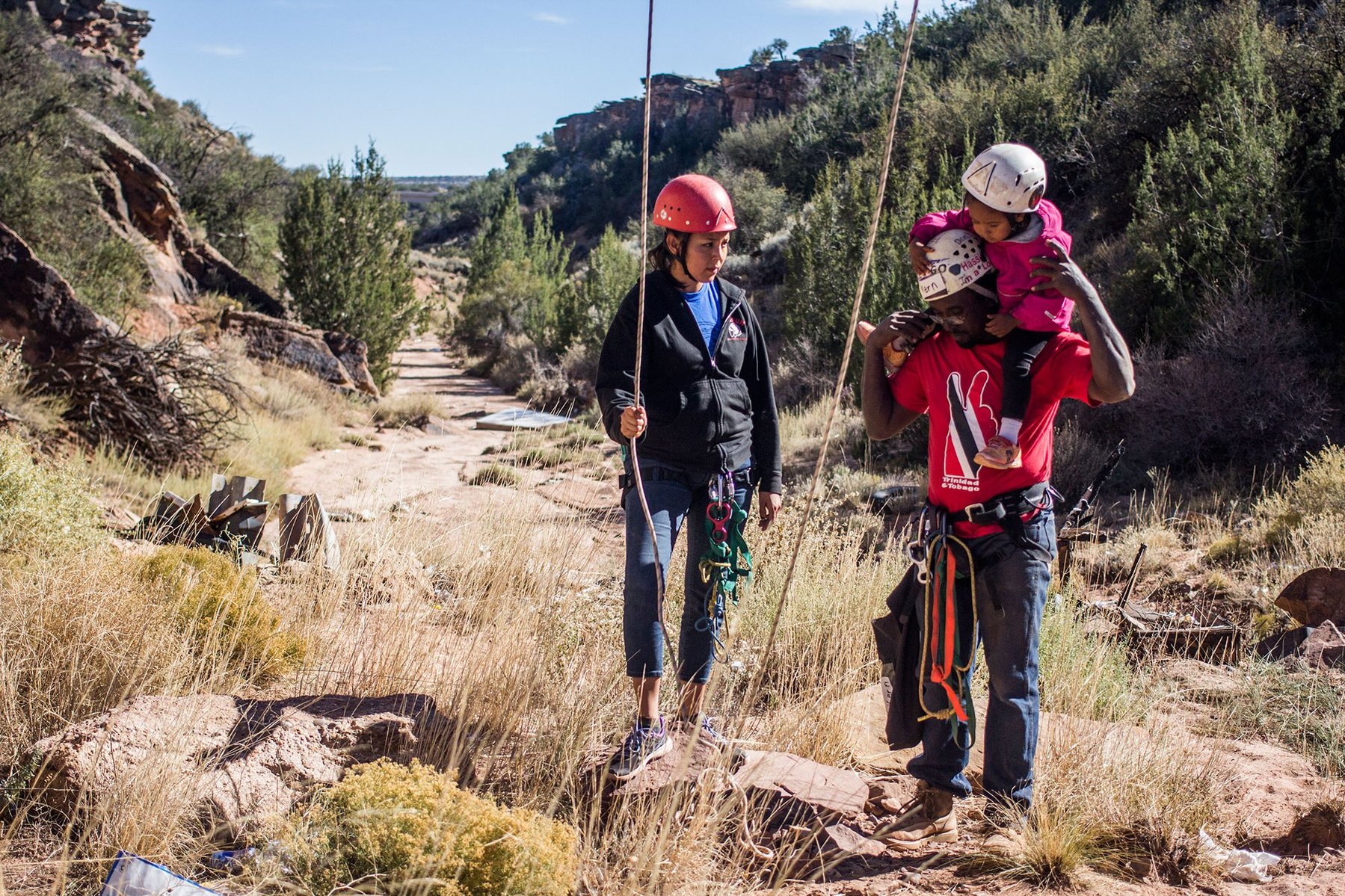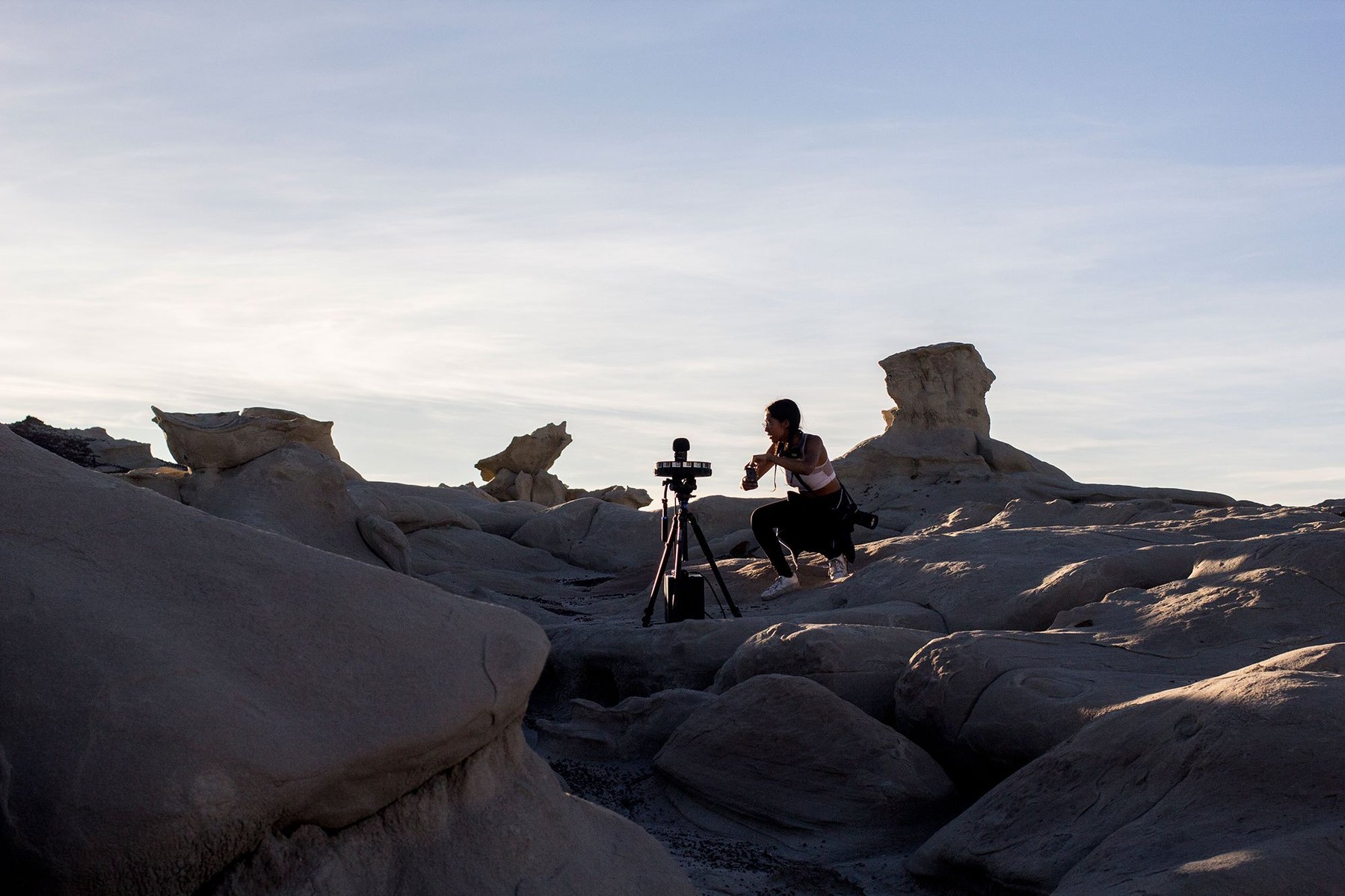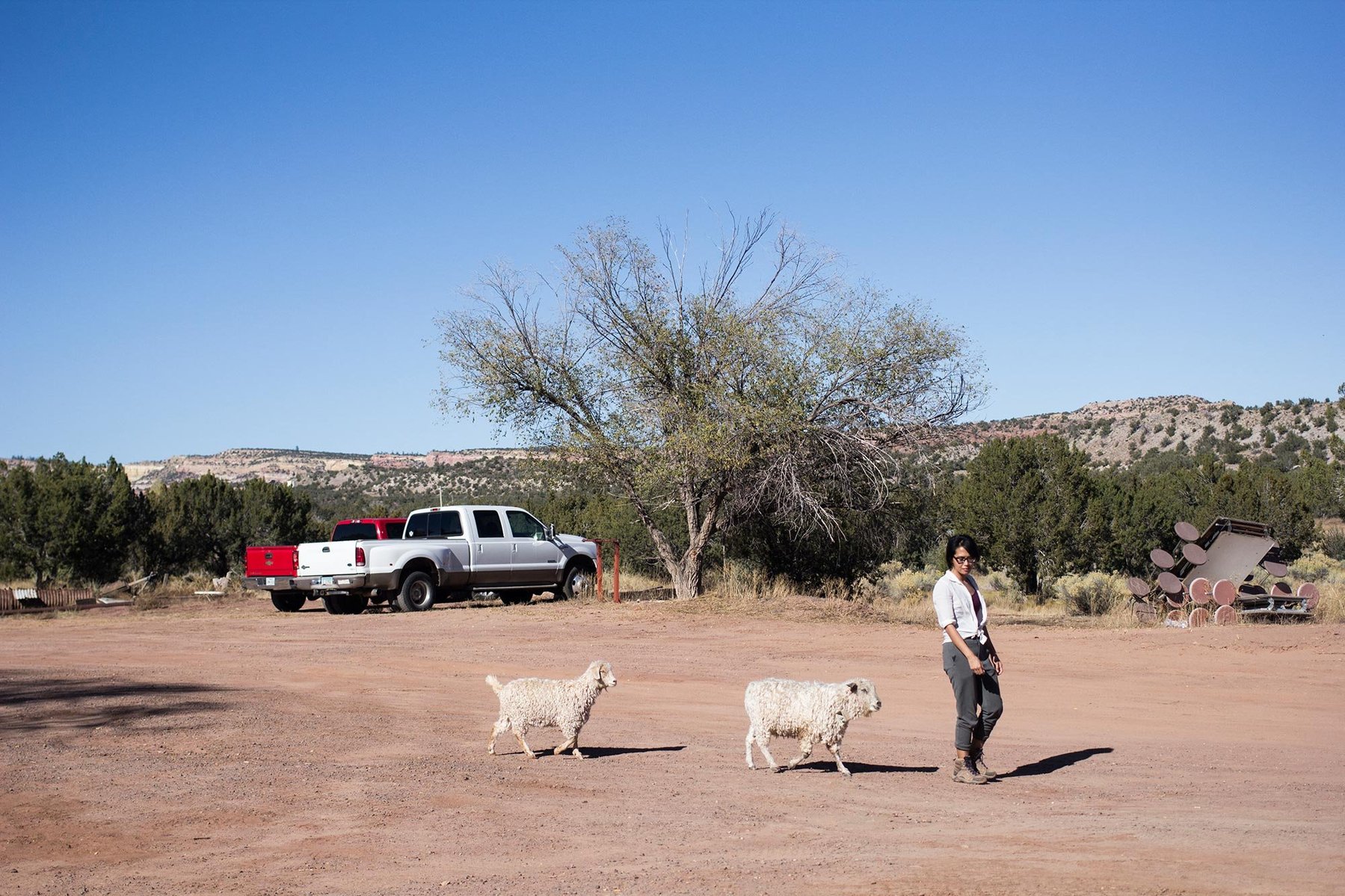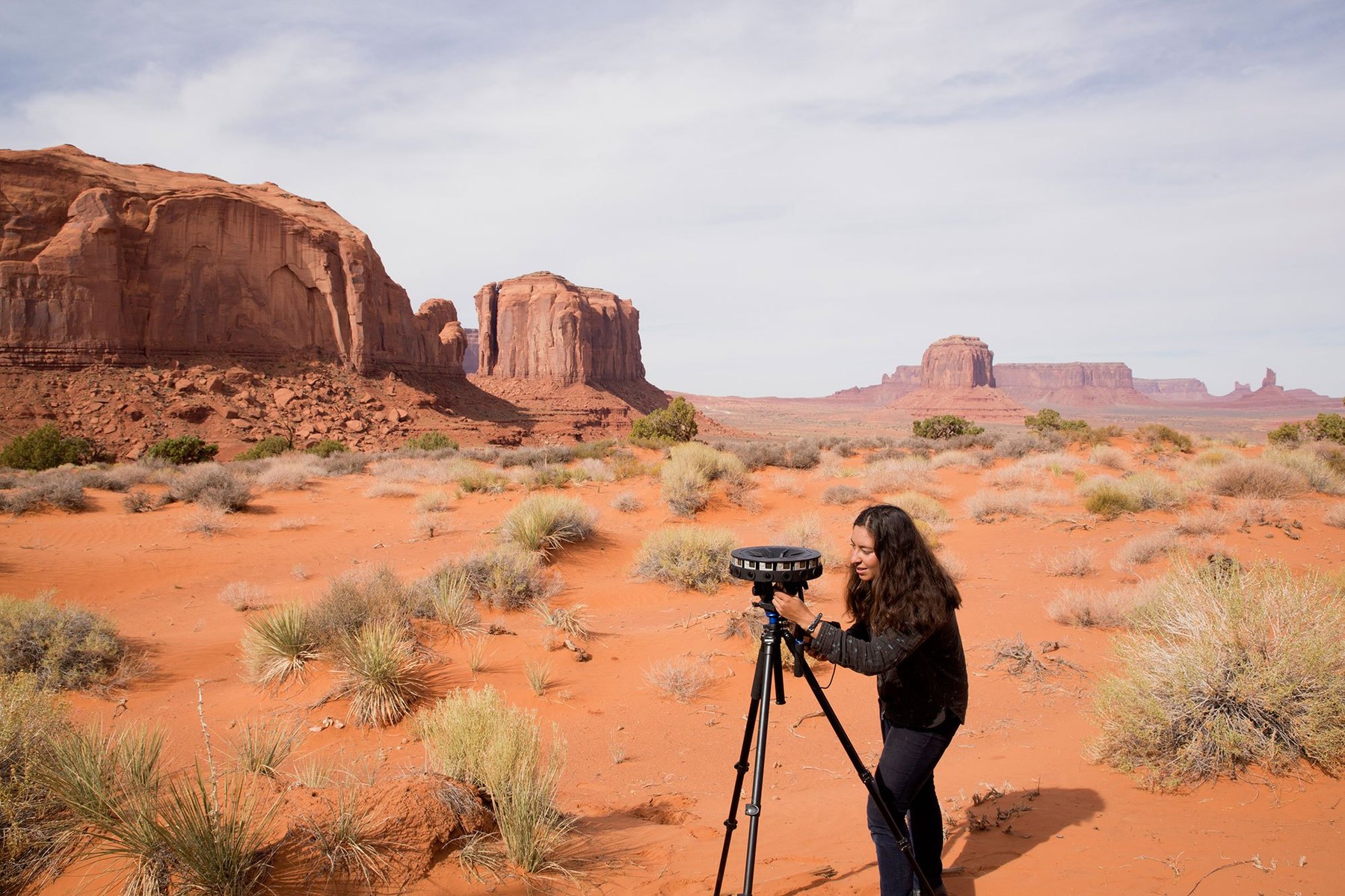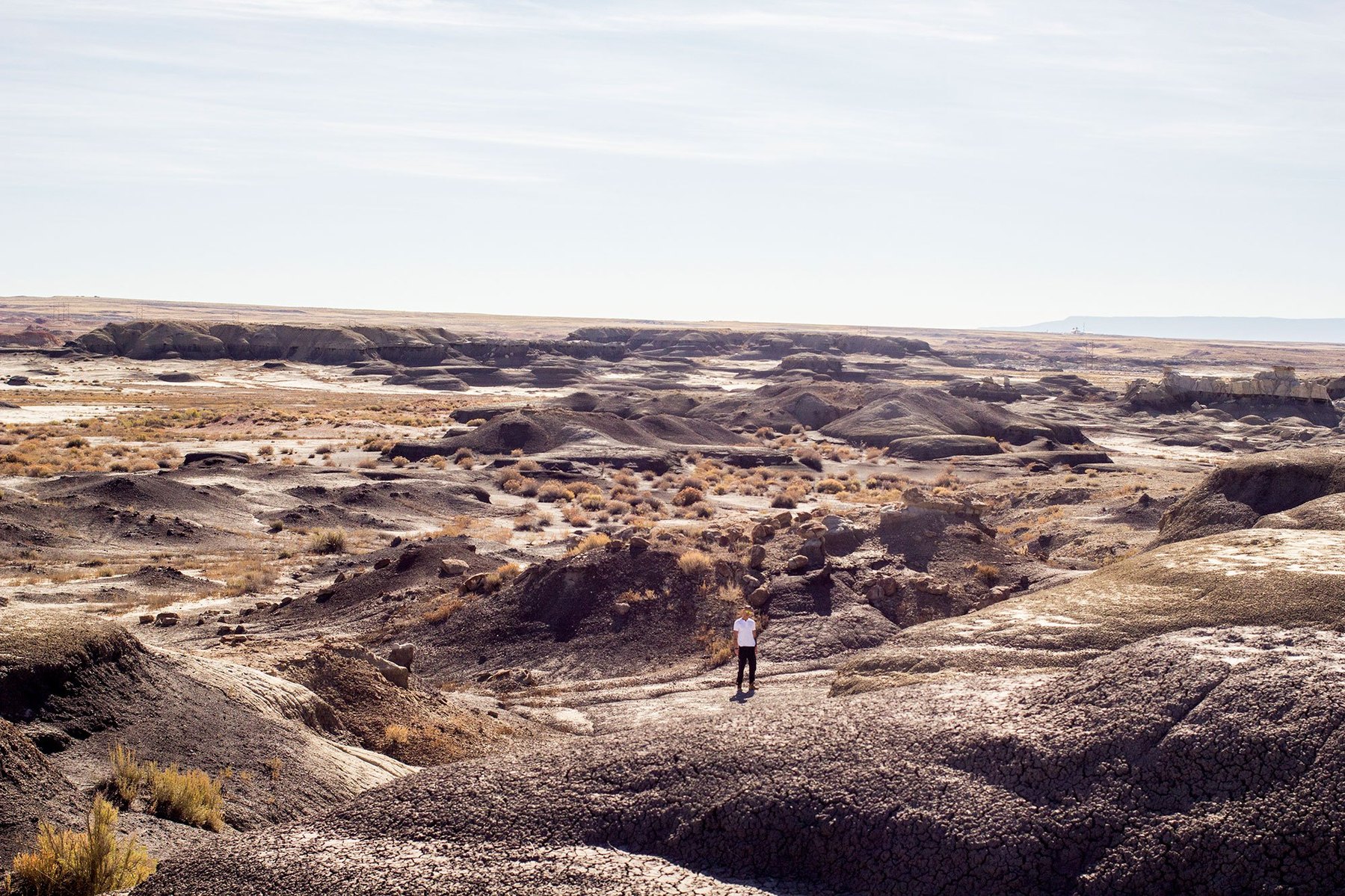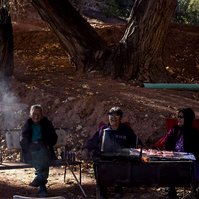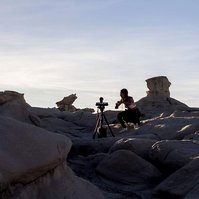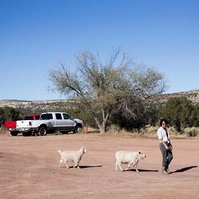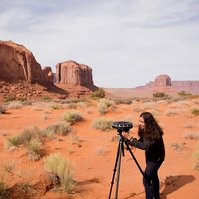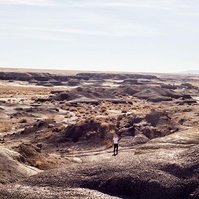 Found Sound China (2018) | Music Diplomacy Fellow
Found Sound China is a one-month cultural diplomacy fellowship program funded by the US Department of State. The program, founded by Eddie Lu, brought together 6 Chinese and American musicians for collaborations in experimental music across 7 cities in China. The program included genre-bending artists YEHAIYAHAN, MC Ting Bu Dong, eu-IV, and more.
During our initial week-long convening at Lijiang Studio in Yunnan, we shared personal processes and insights, held public workshops and performances, and led discussions on topics ranging from existing music communities in USA and China to pressing social issues our respective communities face. Through the relationships and organic connections formed both between facilitators, artists, and local indigenous communities, we promoted understanding across culture and language, and expanded the boundaries of our own artistic practices. At the programs conclusion, we performed new works live with genre-bending musicians in multiple venues across Beijing.
Found Sound Nation is a creative agency that uses music-making to connect people across cultural and societal divides and began its work as part of the groundbreaking new music organization Bang on a Can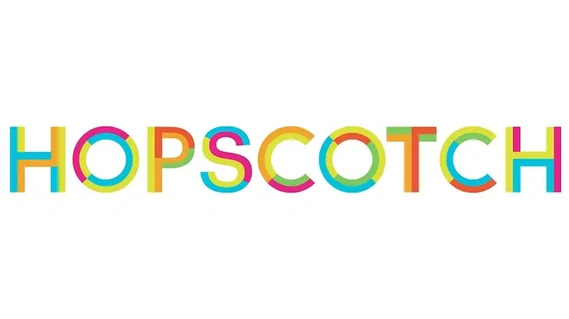 Hopscotch (2019 - 2021) | software application
Hopscotch Technologies, Inc. is the first and only visual programming language designed for mobile screens. Hopscotch a mobile and web based programming environment that lets kids explore powerful ideas while making real software. Within the mobile app lies a community for children to learn to code and build their own apps. Over 20 million children have downloaded Hopscotch and they've created over 33 million games.
As creative lead of several projects, I developed an original programming language feature that allows you to program sounds and music; launched a developer program which paired young programmers across the world with mentors to help create, launch, and monetize their own games; and contributed to a successful pitch earning an offer of $550,000 for an 11% stake in the company, on the national TV show Shark Tank, after which Hopscotch was valued at $5 million.
Hopscotch is proud to be one of 4.2% of all women-owned firms in the US that have had revenues of 1 million USD or more (according to the NAWBO). The Hopscotch Team is mentored by computer scientist, Alan Kay, inventor of the Graphical User Interface (GUI), Object-Oriented Programming (OOP), and the first-ever mobile tablet computer, preceding the iPad, named the Dynabook, which was especially engineered for children. Hopscotch is used on 44% of school iPads in the United States, bringing increased accessibility to object oriented programming concepts.
view my interface design portfolio : https://kaylabriet.wixsite.com/portfolio
USC Institute for Creative Technologies Narrative Lab (2016) | Directed by Andrew Gordon
REU Undergraduate Researcher, Second-Author "The Long Walk" 2016 - 2017
The USC Institute for Creative Technologies pioneers basic and applied research in immersive technology, simulation, computer graphics, artificial intelligence, and narrative, and is home of the Oscar-winning Graphics Lab. During the summer of 2016, as part of an National Science Foundation funded undergraduate research program, I worked alongside a multi-disciplinary cohort of researchers, writers, and creative technologists under the guidance of principal investigator Andrew Gordon and the USC Narrative Group on the Data-Driven Interactive Narrative Engine (DINE), which is a branching story platform that supports free-text interactive fiction by connecting player input to authored output. This project involved natural language processing, creative writing, and audio-visual media creation.
Read "The Long Walk" From Linear Film to InteractiveNarrative ➔
(Proceedings of the 10th International Workshop on Intelligent Narrative Technologies (INT10), October 5-6, 2017, Snowbird, Utah.)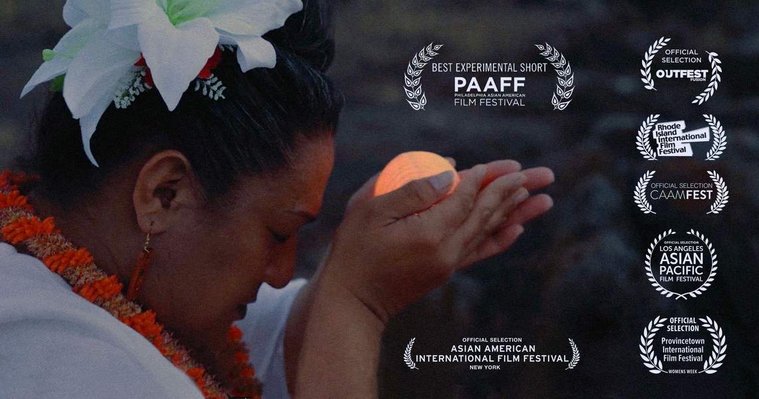 After Earth (2017) | Immersive Documentary Short | Directed by Jess X Snow
Subject, Composer
runtime 14min | format 3 panel video
AFTEREARTH is an immersive short film about how four women from different parts of the world draw their understandings of motherhood through connections with the environment. Featuring a chant by Hinaleimoana Wong-Kalu, a poem by Isabella Borgeson, a song by Kayla Briët, and a heartfelt reflection between Wan Ping Oshiro and her son Kit Yan, AFTEREARTH is ideally experienced as a 3-channel installation. It was created by a mostly LGBTQIA+ cast and crew of Asians, Pacific Islanders, of all age ranges.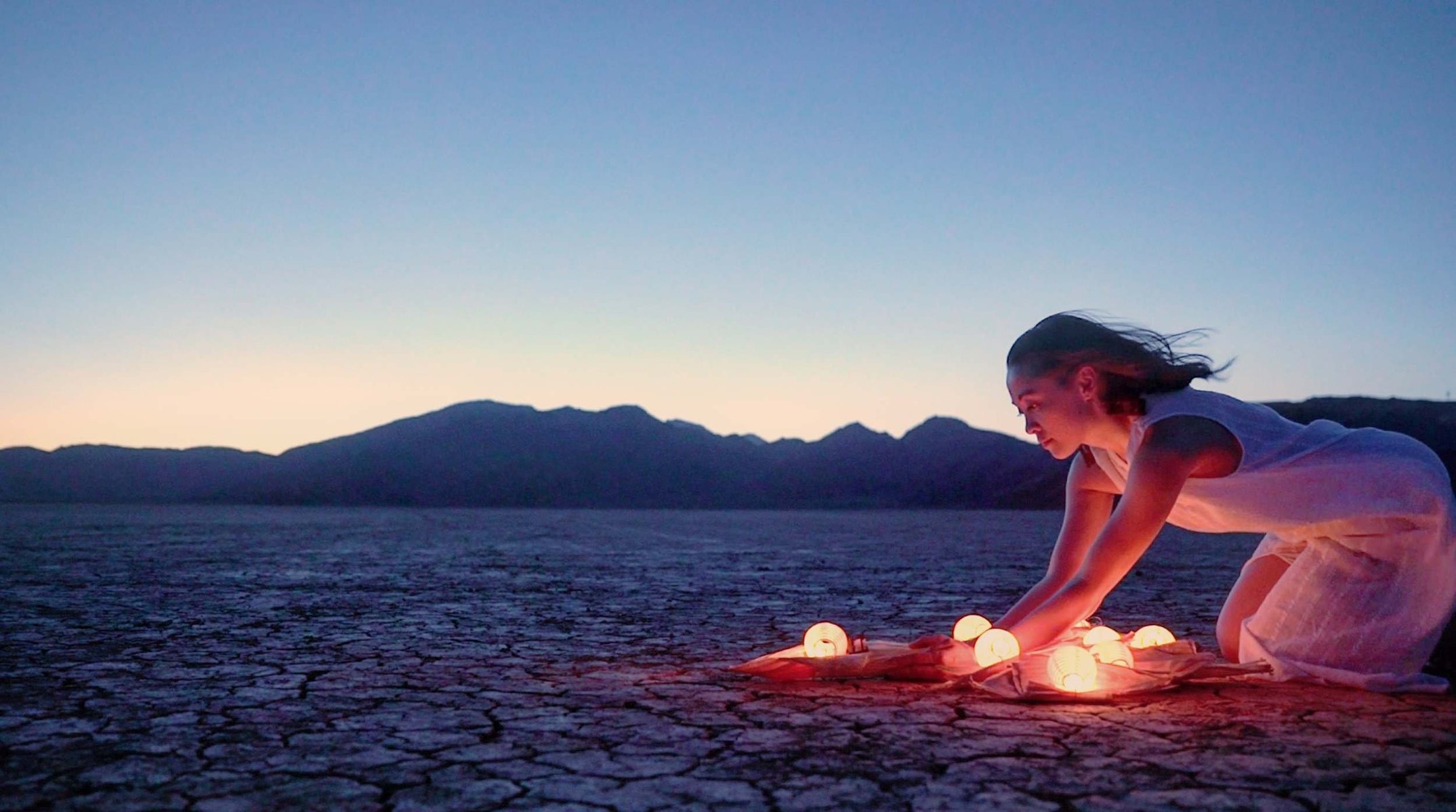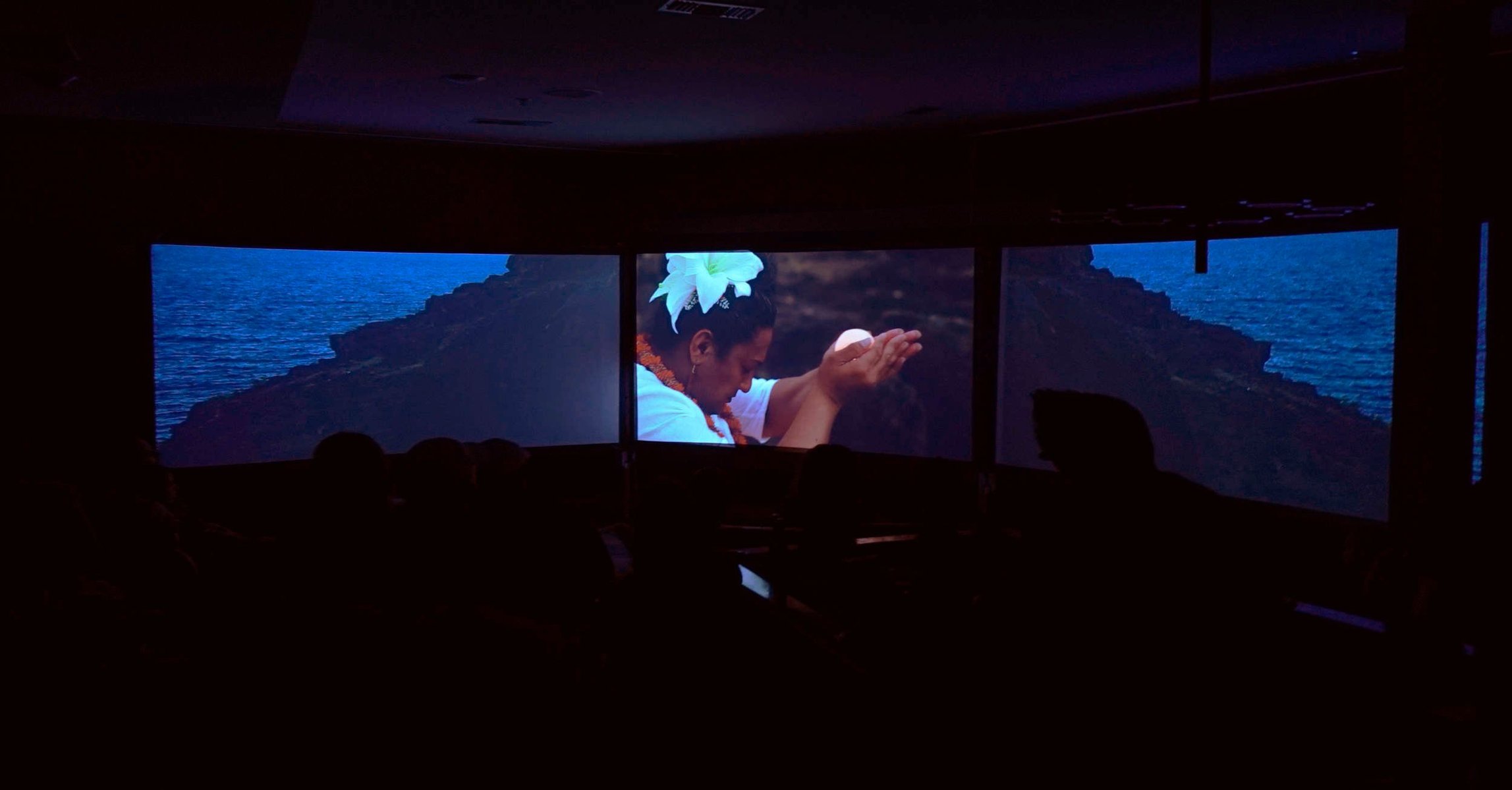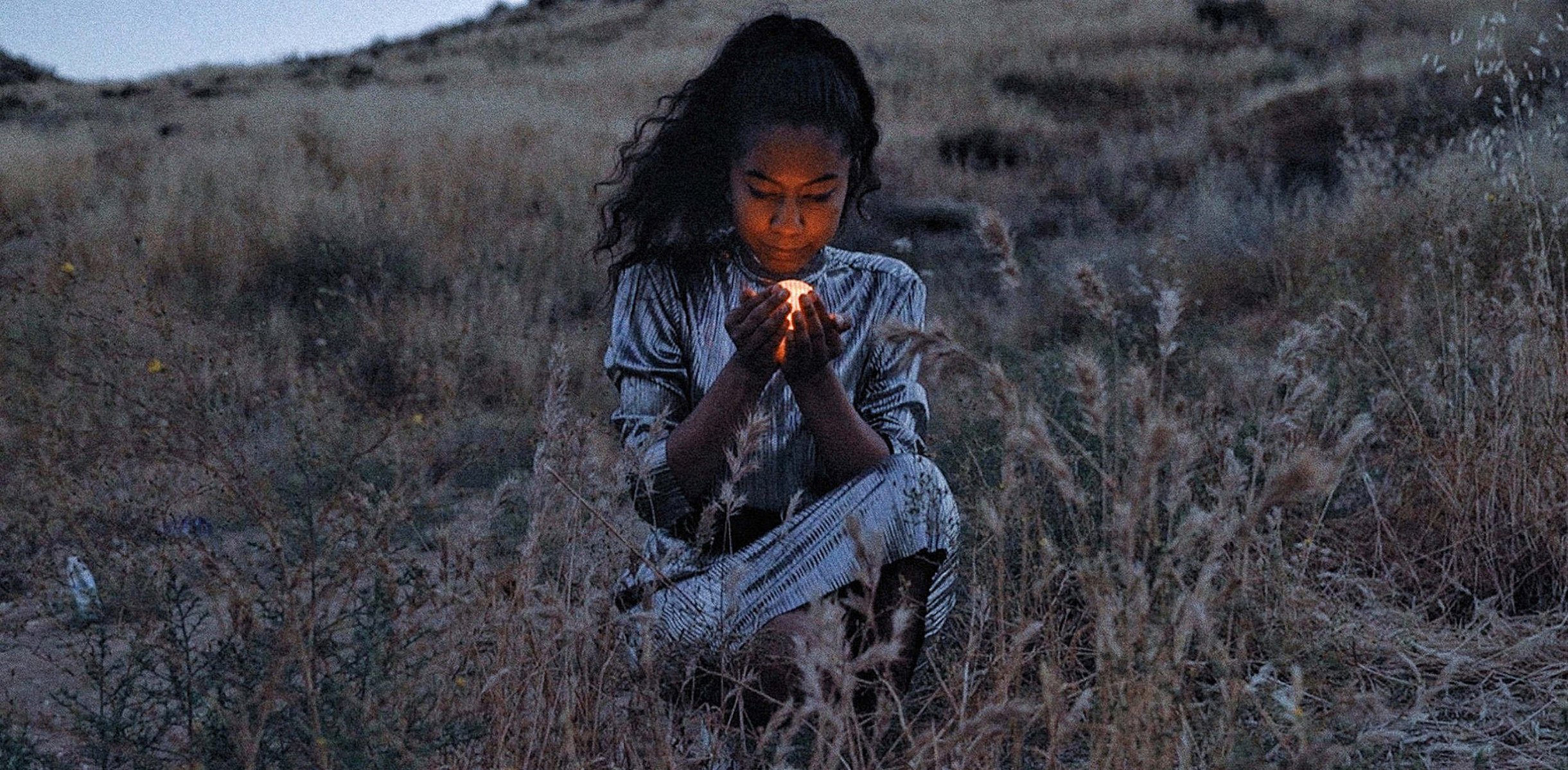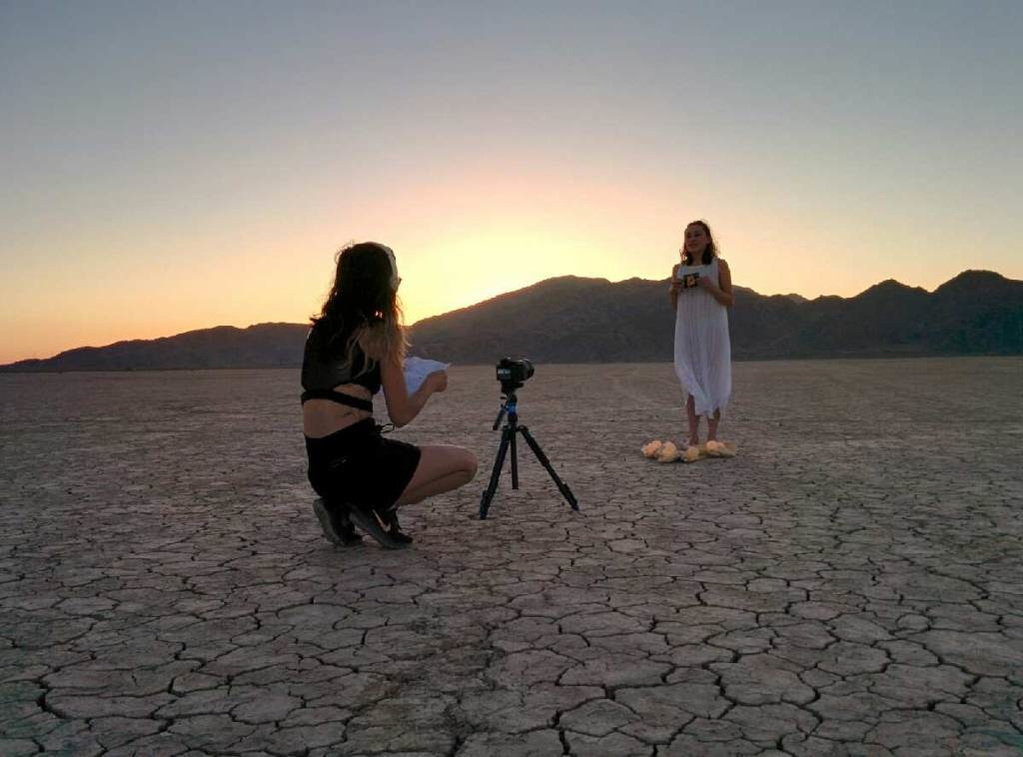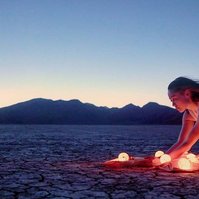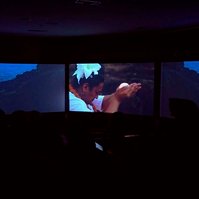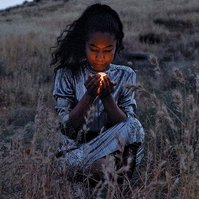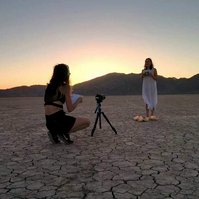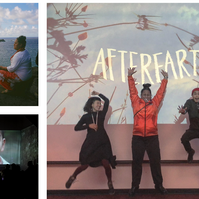 Mr. Ewing (2019) | Short Documentary | Directed by Gabrielle Gorman
Composer
runtime 10min
A short documentary about a 99-year-old man who has dedicated his life to helping others. Despite all that life has thrown at him, from growing up in the Jim Crow South to working as a corpsman during WWII, Mr. Ewing has never failed to spread compassion and approach adversity with optimism, finding light in every dark corner.
watch Mr. Ewing on amazon prime : https://www.amazon.com/Mr-Ewing-Lawrence-J/dp/B07RNB9P7L

MINO BIMAADIZIWIN
Narrative Short | Directed by Shane McSauby
Composer
runtime 10 min
A trans Anishinaabe man meets a young Anishinaabe woman who pushes him to reconnect with their culture.
"...The strength of Mino Bimaadiziwin lies in its simplicity: [...] This is a story about identity, beyond one's physical appearance or gender, and the aspects of one's self that are formed in one's earliest years and experiences that some reject or lose touch with. Native traditions instill beauty and history, focussing on learning through community—it's about people, not ideas, rooted in language. This is a lyrical and wonderfully honest film that takes small moments and imparts them with surprising resonance." Vancouver International Film Festival review